Mother's Heart Child Orphanage Uganda
Director Kasozi Martin Poster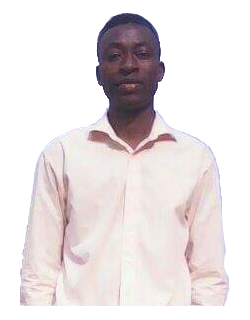 I am Kasozi Martin Poster the Director of Mothers Heart Child Orphanage in Uganda. I am 24 years old, and single. I live in Jinja Uganda, East Africa. I like helping others and I take care of 40 people in my Ministry. I find challenges in provision of food medication, clothing and shelter at the orphanage.
My future plans are to build an Orphanage, School, Hospital and to start a farm which will help in provision of food at the orphanage.
We work in peoples gardens in order to meet our needs but sometimes they pay us late and some they don't pay us at all.
My people meet challenges in getting their necessities like food, clothes, clean water and shelter.
I try hard to make sure that i lift my peoples standards of living even though it is proving to be a big challenge.

What makes me happy is seeing my children well behaved, loving one another and above all loving God. I believe that with God everything is possible. May God be with us in everything we do.

See our Children here ○ See our Documents here ○ See our Video here See our Website here
There are over one million orphan children in Uganda because of the AID's epidemic. Please consider becoming involved in the many NGO/CBS (Non Government Organization / Community Based Services) that are attempting to care for these children. This Group is for the Good Samaritans of the world actively offering their services and support to the Directors and CEO's of these Ministries.